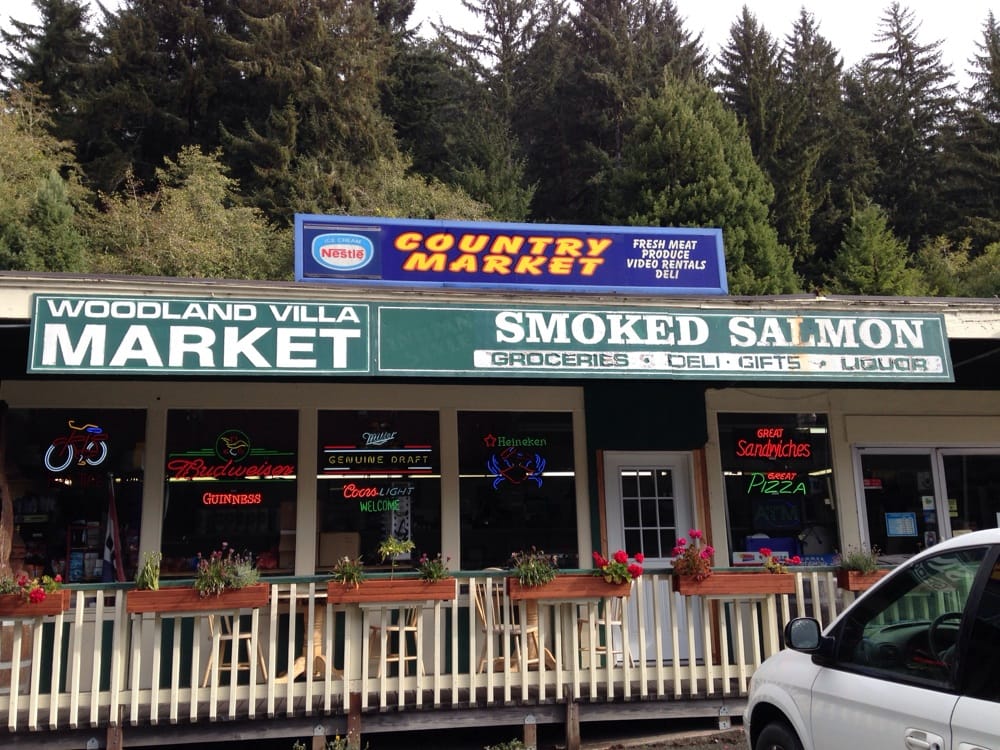 Because we also have a full service market featuring meats, deli items, produce, groceries, wine, beer and spirits, Woodland Villa is the perfect place to pick up all of the "necessaries" for the perfect picnic in our beautiful BBQ area. We have 3 BBQ grill pits, along with picnic tables and porch swings.
Call us Toll Free 888 866-2466......Woodland Villa Cabins and Market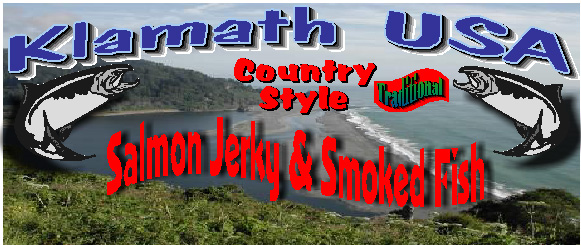 While Klamath USA Smoked Salmon Fish may not be World famous we do have customers who stopped by our Market in Klamath from all over the world and have enjoyed our Very Special Smoked Salmon Jerky. Our smoked fish is freshly smoked and vacuum packed in a see through Gold pouch to insure and extend freshness.
Ingredients:
100% Line Caught Wild Salmon
Fish, salt, sugar, spices, natural smoke
Natural Hickory or Alder Wood Smoke
Loaded with the all important Omega-3 fatty acids
No Preservatives
No Coloring
100% Natural
We take great pride in our Klamath USA Smoked Salmon and Salmon Jerky.
The Klamath USA label is only Wild Line caught Alaskan Salmon from the deepest coldest waters. The cold waters make for better fish and that means a better end product.
" The proof is in the eating "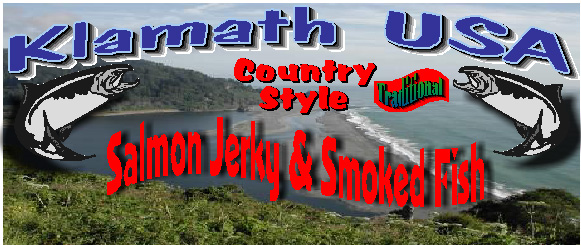 Cured in Salt, Sugar, Spices and Sprinkled with Course Ground Pepper and then Smoked to a dark brown with Alder wood and Hickory in our smoke house.

We Call this one of our Pioneer Jerky, as it requires no refrigeration until after opened.
Call us Toll Free 888 866-2466......Woodland Villa Cabins and Market